Lured from Home
25 January, 2023
by

Unsolved Mysteries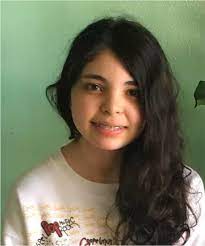 In September of 2019, Jessica Nunez is preparing for her daughter Alicia's Quinceañera. Alicia, who is mildly autistic, is not requesting the typical "big bash" that comes with most Quinceañera celebrations. All Alicia wants is a "fancy dinner" with her family and a red velvet cake from her favorite local bakery. On the morning of Saturday, September 19th, five days before Alicia's birthday celebration, Jessica wakes up to find that her daughter is missing. Alicia's laptop and iPhone are also gone, along with her backpack. She has left a cryptic note behind: "I ran away. I will be back, I swear. I'm sorry." In March of 2020, Jessica contacts Trent Steele, a former member of the CIA. He runs an organization called the Anti-Predator Project. Trent determines that Alicia has likely been lured away and kidnapped by a sophisticated network of human traffickers. Where's Alicia?
To leave a tip about Alicia, contact the Glendale Arizona Police Department at 623-930-3000, or the Anti-Predator Project at 305-796-4859, or submit a tip to our website.
UPDATE: Alicia has been found safe. In late July of 2023, Alicia, now 18, came forward and identified herself to a police station in Montana near the Canadian border. Officials say she appears "healthy" and "safe" and has been reunited with her family. Where she was, and the details of her disappearance, remain unclear. Check back here as more information becomes available.
SUBMIT A TIP
Download a transcript of this episode