The Girl with the "S" Tattoo
8 September, 2021
by

Unsolved Mysteries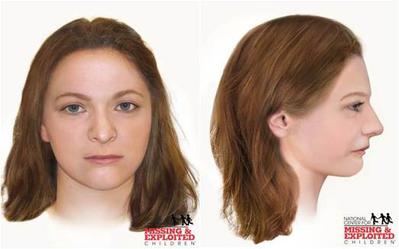 On October 5th, 1980, a young woman's brutalized dead body is discovered on the side of Arroyo Grande Road, a small dirt road in Henderson, Nevada. Detective John Williams arrives on the scene and is deeply disturbed by what he finds: the victim's face is bruised and battered and she has suffered stab wounds to her torso and fatal blunt force trauma to the back of her head. An autopsy also reveals signs of sexual assault. On a more eerie note, it's clear that the victim's body was moved from the location of her murder, carefully washed, and placed naked, face-down on the ground. Without an original crime scene or a shred of personal identification, Williams cannot identify this young girl. His only two clues: the autopsy reveals that the young woman has recently undergone a unique dental procedure, and she also has a small, amateur "S" tattoo located on her forearm. Uncovering the girl's identity, who Williams affectionately dubs "Jane Arroyo Grande Doe," becomes a life-long personal mission for the dogged detective. Unfortunately, Williams retires before solving the case. Now, forty years later, Detective Joseph Ebert has picked up where Williams left off. Ebert and famed genetic genealogist Barbara Rae-Venter, are now working together using revolutionary advancements in genetic technology to try to solve this decades-old cold case– a case that is really two mysteries: Who was the girl with the "S" tattoo? And who killed her?
UPDATE: Thanks to a DNA match, The Girl with the "S" Tattoo has been identified as Tammy Terrell. Joe Ebert and the Henderson Police continue to pursue the investigation into her killer. You can watch the announcement here. We will continue to provide updates as more information becomes available.
If you have any information about Tammy's murder, you can submit your tips to the Henderson Police Department Investigations Bureau at 702-267-4750, or you can submit your tips through our website at unsolved.com.
SUBMIT A TIP
Download a transcript of this episode